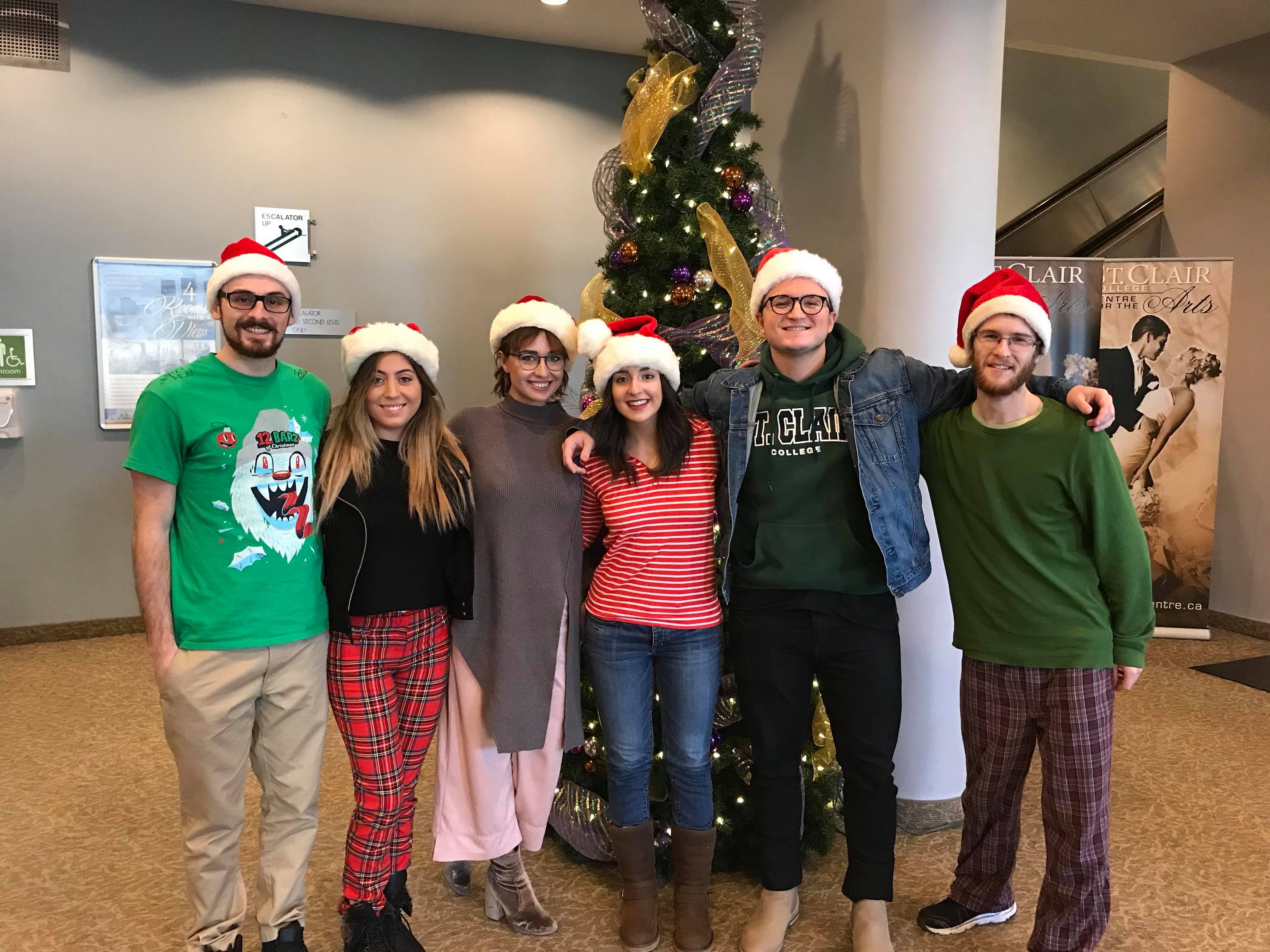 Merry Christmas from the Fizz Agency
Here's to a Merry Christmas 2017 from all of us at the Fizz Ad Agency . We wish you safe travels for the holidays as you visit with loved ones. May this season be one where you give as good as you get. And don't worry if you don't get everything you ask for.
Have a pleasant time with friends, family, and festivities during the break. Take a moment to relax from the school stress and prepare for the New Year.
Today the Fizz Agency made time for a quick photo op between classes in the lobby of St. Clair College Centre for the Arts to spread some Christmas cheer. Agency members were decked out in holiday themed pajamas, sweaters, and Santa hats to represent the St. Clair College Advertising program.
Members also spoke with 1st year Advertising & Marketing students to share the opportunities and experiences available with the Fizz Agency. 1st year students were able to ask questions of the Fizz Agency and get some key advice from the agency's 3rd year students.
Want to join us in a special countdown to Christmas? Check out the 12 Days of ADV on our Twitter account.