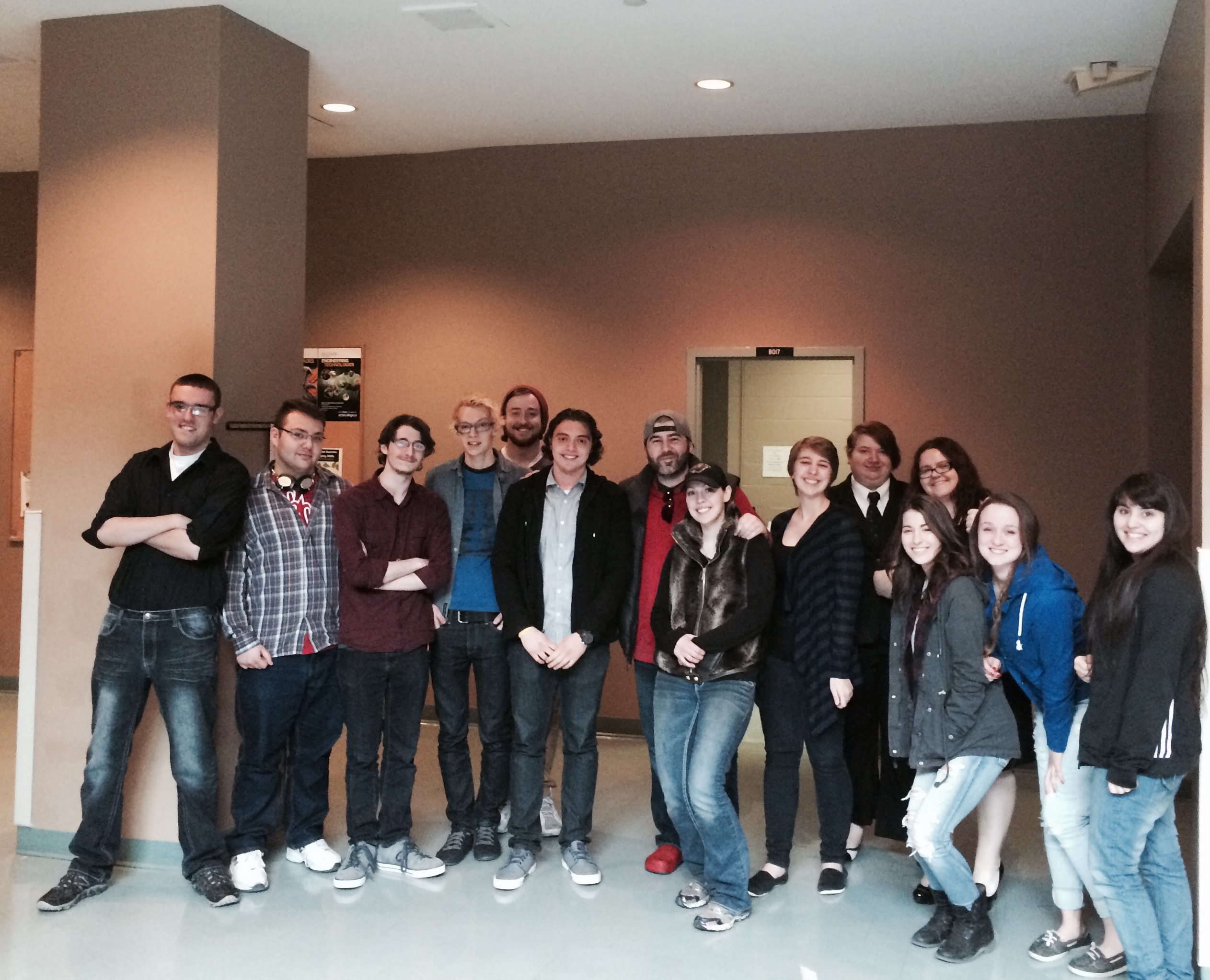 Chatham Street Deli Branding Project – St. Clair College Advertising Program – First Year Copywriting
Whenever we get a chance to brag about our awesome program, we do! It seems lately we have qite a bit to brag about!
Our amazing students just finished the "Why We Rock" campaign. For those of you that don't know, the students enrolled in the program took to social media to tell the world why they think our program rocks. The results were great and the students had a ton of fun doing it. Now, we bring you some news with our students not only telling you why we rock but SHOWING you instead.
Here is a bit of background for you – In Matthew Daley's first year copyrighting class, the students engaged in a real world exercise to demonstrate and apply what they have learned all semester. This was an 8 week project with Instructor Matthew Daley acting as the "Creative Director" guiding and assisting each group. The following is from Matt Daley.
[st_gallery gallery="3373,3374,3375,3344,3369,3370,3371,3377,3372,3343″ size="thumbnail" columns="3″ lightbox="yes"]
When its doors opened in late 2014 the Chatham Street Deli had all the characteristics of classic Italian deli, but lacked the business acumen to brand and market itself. With that in mind, our Advertising first year students met with owners Sandros and Melanie Guistini to discuss their family-owned restaurant's advertising needs, brand assets and core values.
From this initial meeting, a creative brief was developed and students were tasked to create an advertising campaign that (from one execution to an IMC depending on their comfort level) was both on strategy and creative. Over an eight week period, time was spent in and out of class developing, editing, and finalizing the work.
All of the work was incredible, but only eight campaigns were selected by the class for presentation to the client this week. To say that Sandros and Melanie were amazed was an understatement. They were actually surprised by the amount of thought and hard work that students put into the project; and moved by the how much the kids understood their brand vision. The Giustinis are eager to move forward with some of the creative, as we sold it as an "a-la-carte" ad campaign instead of having them select one project. They have already been introduced to a local ad agency willing to pick up the project, while giving full credit to the students.
Sandros' put the experience into perspective when he told the students that the deli's "future success will be your success."
In essence, the students pitched new business. Then they won that business. We couldn't be prouder of them.
[st_video video="http://youtu.be/z-9qxg6zILU" ratio="16:9″ width="" height=""]
This is fantastic news! We love the fact that the 1st year students are starting to receive some accolades. These are usually received by the 2nd & 3rd year students! This story, along with many of the other success stories this year are the reason why the St. Clair College Advertising, Marketing and Communications Management program is one of the top programs in the province. Congratulations to Matt and the 1st year students for your hard work, dedication and cool class project.
If you like this story, please share it on Facebook & Twitter. Thanks!!