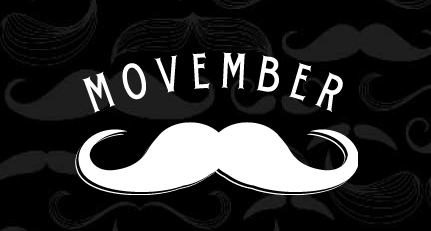 4 Moustache Ideas to Get You Started for Movember 2016
As you may be aware by now the Fizz Agency is hosting a contest for the best Movember stache of 2016. If this is your first time hearing about this please visit the contest rules for all the details. Below are some ideas to get you started for this Movember.
4 moustache ideas to get you thinking:
The Pablo
The B.O.B
The Flanders
The Tobey
#1:The Pablo

For the fans of Narcos, this stache will give you the boss status you're looking for this Movember, but be warned with the boss status comes great responsibility.

#2:The B.O.B

The B.O.B will have you flipping burgers like a pro, because when it comes to being the King of the Grill it's all in the Stache.

#3:The Flanders

Get ready to say Hi-diddly-ho to your new stash-er-eeno with the classic Ned Flanders.

#4:The Tobey

Style's the game and Tobey's the name. This stache will have you acting like Tobias in no time.
So there you have it 4 stache ideas to get you started, and if that wasn't enough here is
10 More
!